Words by Natalie Verdin-Woodward
It seems like there is a definite shift happening towards the greater good, the climate crisis has reached the point that it can no longer be ignored and the small pocket of people who have been shouting for a long time now have support, a growing following, and with that comes power.
Groups such as Extinction Rebellion have recently held large but peaceful demonstrations that finally got the politicians to take notice - the House of Commons voted to declare a Climate Change emergency, making world history as the first country to ever do so. Greta Thunberg, nominated for a Nobel prize for her activism on the subject, called for people to stop calling it climate change and instead call it a climate crisis. And Liv Grant, a conservationist and documentary film-maker, who worked as a researcher on David Attenborough's recent programme, ended up with climate anxiety due to the grim reality. (Original article here)
All of this can then seem relatively overwhelming and hard to translate into people's everyday lives. I've been guilty in the past of thinking I couldn't make a difference to such a large scale crisis and so went full ostrich. Having two babies made me get my head out of the sand though, I needed to make my everyday life more sustainable and feel as though I was making a difference, no matter how small. It's been said that we don't need a handful of people doing it perfectly, we need a lot of people doing it imperfectly. Remember that the next time you see the picture doing the rounds that declares. "It's only one straw" , "said 7 billion people", and you start to realise that the little differences may add up if we collectively do them.
So here's my top six little lifestyle tweaks that you can easily swap to make your everyday a little more planet-friendly.
Stop shopping (not completely!)
Okay, so I don't want to do myself out of a job seeing as I have an online shop, but what I mean is make more considered purchases. We live in such a throwaway culture with "next-day delivery" on anything you could possibly want - it makes us flippant and we don't stop to think about the impact that extra purchase could have. To be honest this came to me during the night feeds with my youngest daughter and the amount of online shopping that consumed those first couple of months, disco bath ball anyone?
To calm my inner consumer I do the following:
Make a lists of things we need or want as a family and wait a week (sometimes I just forget!)

Check to see if I can get it second hand. FYI I just landed a £450 wooden playground swing set for £80 on Facebook Marketplace, it's currently having a bit of a make-over.

Buying good quality, even if that means I have to save for a bit (Veja trainers are on my list)

Not feel guilty about the other purchases as long as I follow the next steps…
Take care of your things and then share them
All hail the queen Marie Kondo, she may have taught the masses to fold underwear into tiny cubes that stand unaided but I took way more from her book. Tidying up (impossible with kids) isn't just about having less, it's about loving the things you have and taking care of them. This will see less items going to landfill and will make you feel way better about the purchases you just couldn't resist. Your old clothes can be sold, sent to charity shop or cut up to be used as cloths for cleaning. Give everything the chance at a second life rather than throwing away.
Love your plastic
Yep, you don't see this on many planet-friendly blogs but it's a key one. Plastic is a great invention, the problem we've got is that we use something made to last a lifetime for single-use products. So try and reuse as much as possible. Don't rush to throw your plastic away and go out to buy glass products to make your home more sustainable. It'll look great on instagram but seeing as only 9% of plastic is actually recycled your old products will just get to landfill quicker. Pinterest can give some great hacks for plastic reuse.
Have a kit and use it
Plastic Free Periods
The cup is a revelation - you can make one purchase for less than £20 that will last more than 10 years and dramatically reduce plastic and waste. Did you know that conventional tampons contain plastic and other water contaminators? They shouldn't be flushed. The Women's Environmental Network reports that there are 9 plastic applicators per km of beach in the UK.
There are a lot of different brands and types on the market now so take the time to research what will be the best, ahem, fit for you. I'm a big fan of the original Moon Cup.
Eat seasonally
This is one of the little lifestyle tweaks that can save you money, make you healthier and have a positive impact. On the first of every month I post what fruit and veg is in season so that people can make little tweaks during their food shop. Food waste is one the leading emitters of greenhouse gases
I hope this has helped demonstrate that some of the simple everyday swaps can be impactful, it's certainly not all about straws. There are, of course, always people doing more, the ones who are challenging the powers and act as our voice piece, but we can still make a difference just by making little lifestyle tweaks and sharing what those people are doing and why. If you want to learn more then I'd love you to join The Collective! Visit Big Picture Collective here: https://www.bigpicturecollective.com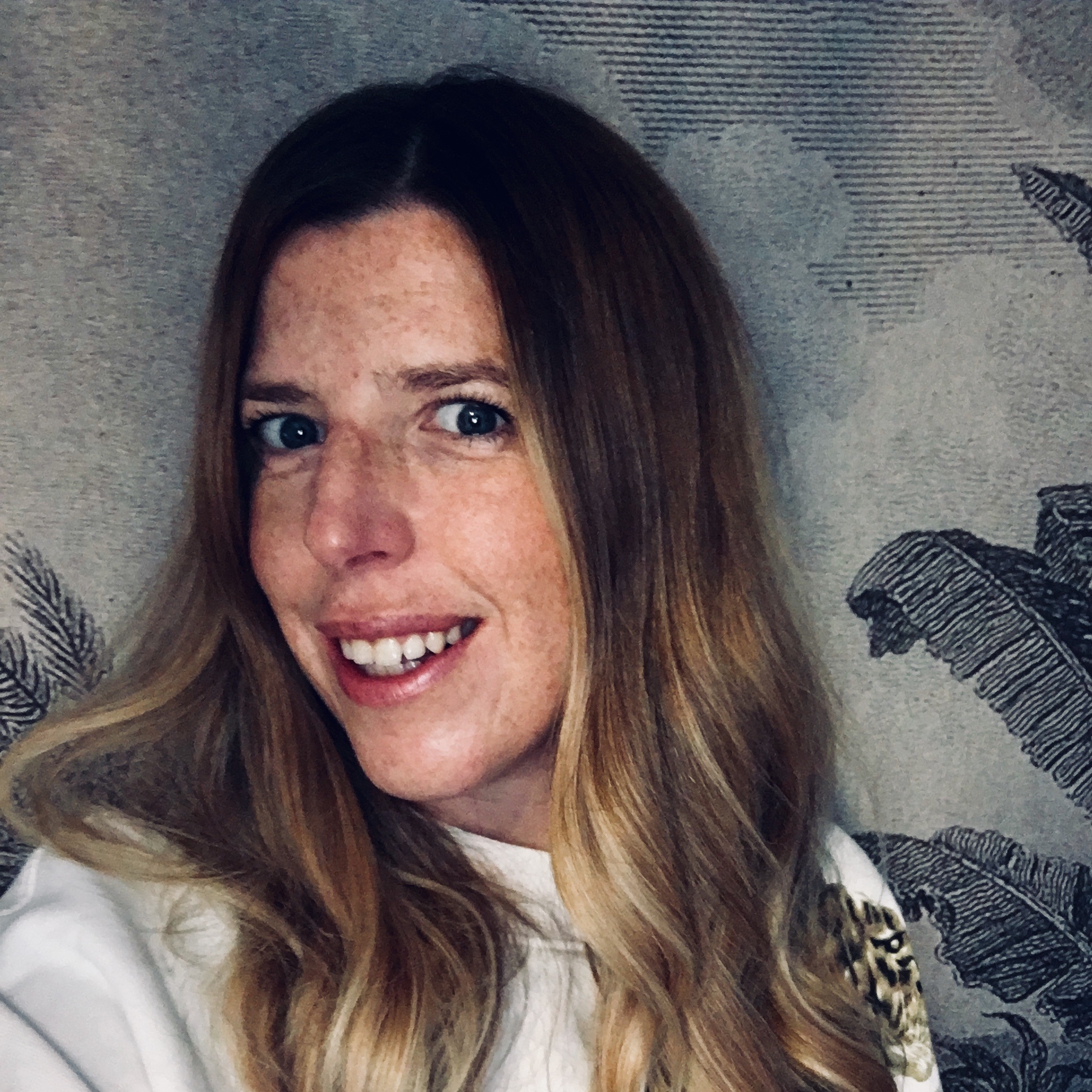 Natalie Verdin-Woodward is the founder of Big Picture Collective, a planet-friendly lifestyle blog and shop offering sustainable everyday, beautiful products. She has two daughters, who are two and one year-old (yes that was quick!) and two cats - she'd tell you the cats are harder work.
Say HI at Big Picture Collective on instagram, BigPictureCollectiveNatalie on Facebook or visit at www.bigpicturecollective.com
Recently on Balance Garden